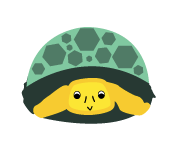 TARA McCARTY
Journalism & design
LATEST WORK
May-August 2020: I started a contract design job at The Washington Post in the middle of a pandemic. Shortly after settling in to the new job and city, protests around the country erupted after the death of George Floyd at the hands of a police officer. When some fled the city, I resolved to stay where I was to witness history in the making. These seemingly routine front pages and photo spreads serve as documentation of the moments I worked through up against deadline with many people of the Post newsroom that I have yet to meet in person. I believe they each speak to the power of those moments. Within three months, I designed A1, which was an unprecedented responsibility for a contractor.
---
---
PRINT & DIGITAL PROJECTS
---
---
---
---
---
MOVING MILLIONS, LEAVING MAYHEM
March 1, 2020: A Tampa Bay Times investigation showed the armored truck company, GardaWorld, took shortcuts in building up its global company. In doing so, poorly maintained armored trucks driven by ill-trained employees led to many preventable deaths. Several months were spent crafting the visual presentations of this hefty story. I worked closely with the reporter, editor and web team to get the print and digital versions to complement each other in style and content. I also helped gather resources for the story, as a large portion of the photos were pulled from news organizations across the country.
---
CLEAR TAKEOVER
Oct. 20, 2019: Investigation of the Church of Scientology's quiet acquisition of property in downtown Clearwater, Fla. over the course of three years.
CLEAR TAKEOVER ON SOCIAL
I pulled facts and quotes from this investigative story to draw in more readers on social media. The colors matched the print presentation.
---
THE FORGOTTEN
May 5, 2019: Hundreds of graves in one of Tampa's first African-American cemeteries were forgotten about and built upon until this story, which led to X-rays of the underground and the discovery of even more bodies left behind than originally thought.
THE FORGOTTEN ON SOCIAL
The original map and question of what happened to the bodies were chilling enough to use on their own for social media.
---
LINCOLN'S SHOT
Dec. 16 – Dec. 23, 2018: This 8-part series, written by Lane DeGregory, included many firsts for Tampa Bay Times design. From the full-page inside photo each day to the above-the-mast story starts on days two through seven, to the fonts used in the labeling, I had to convince others it was worth doing. My goal with every project is to make it stand out. I believe all those elements helped tell the story of Lincoln. The following pages are from days one, four and eight.
LINCOLN'S SHOT ON SOCIAL
For a follow-up story that ran nine months later, I designed social cards to give readers just enough information to know that Lincoln and his family were still out there trying to make a life for themselves.
---
HEARTBROKEN
Dec. 2, 2018: Reporters discovered several deaths of children due to carelessness during heart surgeries at Johns Hopkins All Children's Heart Institute in St. Petersburg, Fla. In many cases, the families of the deceased children were unaware of the causes of death. The original story became a Pulitzer finalist and had many follow-ups, including one shown at the end (April 14, 2019), which covered what the hospital's attempts to right wrongs.
---
INAUGURATION OF DONALD TRUMP
January 21, 2017: One of my favorite things about newspaper design is the idea that people may keep a page until it becomes brittle and yellow. Putting together the record of a presidential inauguration was one of the first major career bucket list items I crossed off.
---
FRONT PAGES
Many of these pages were recognized by groups like the Society for News Design and the Florida Society of News Editors as examples of good work. The first two came from national news events: the Las Vegas shooting and the legalization of gay marriage in the U.S. The third was a Sunday Business cover requiring art direction with a freelance illustrator, the fourth was a Sunday 1A cover that warranted a typographic element to help it stand out. The last one, a rare Hurricane Edition which was distributed to hurricane shelters in the Tampa Bay area outside of regular delivery hours during 2017's Hurricane Irma, represents perhaps the most stressed out I've been under working conditions. All of these stand out as examples of true newsroom collaboration requiring much discussion.
WHO I AM
Hi, I'm Tara. I believe good design is instinctual and only truly exists if there's good material to work with. Luckily, there's no shortage of that in journalism — a field I knew I wanted to work in when I was 10 years old. I'm driven by the need to know and the need to document, which feed directly into journalism. I design primarily news projects for print and online and lean toward the simple, practical side of design. I thrive in collaborative atmospheres, breaking news situations and warm weather.
I recently moved to Washington D.C. from St. Petersburg, Fla. and so far I believe the latter wins the hug of humidity debate. I was born in Provo, Utah, the fifth of six children. I have 15 nieces and nephews and one dog.
Catch me tweeting about the day's #catcalls, my #textswithmom or advocating for transparency and local journalism.